CarbonWork,

LOCAL PROFESSIONAL CARBON FIBER REPAIR TEAM
New for 2017: We have four divisions within CarbonWork
1) Bicicletta, Bicycle Division: We offer complete carbon repair and re finishing services on bicycle, frames and wheels, offer complete custom paint projects on carbon fiber bicycle frames and forks, powder coating services on metal frames and forks, and we provide complete factory decal replacements for Pinarello, Colnago, Bianchi, Specialized, Trek, Cervelo, and all the major brands including Mountain bikes OEM's
2) Macchina, Automotive Division: We offer after market repair re service and clear coat carbon fiber automotive parts and assemblies for Ferrari, Austin Martin, BMW, Mercedes, and other key automotive brands.
3) Motociclo, Motorcycle Division: We offer repair sand and re clear and offer complete custom paint projects on all Motorcycle carbon fairing parts and offer complete paint, decal stripe services and assembles for BMW, Ducati, Yamaha, and other key motorcycle brands
4) Barca, Marine Boat Division: We offer Electrical NDT testing services, repair and re finish carbon fiber yachts, masts, small and large marine boats to serve the marine division as well as carbon fiber canoes and kayaks.
___________________________________________________________________________________________________________________________________
What is new in Carbon Fiber, we are starting to use Dyneema Carbon fiber with our Uni-Directional carbon fiber, this material is ultra lightweight with high strength to weight ratio. The material is comprised with Polyethylene plastic particulates and is very strong and durable. This Dyneema Carbon fiber combined with our uni-directional carbon fiber and nano epoxy will provide our customers with carbon repairs that are stronger than ever and more durable over time.
_____________________________________________________________________________
CarbonWork offers a life time warranty on all their repairs.

We provide Full Electrical NDT Testing on all carbon frames and forks with test pictures and full test reports emailed to all of our clients. This comprehensive and scientific test report details the extent of the damage, and the exact repair method.
We are now entering the late summer, early fall for the 2017 season, we are now providing quick turn around on carbon repair and re finishing services, in most cases within 5-7 days and custom paint projects, clear coats and touch ups, factory decal replacements, for our customers across North America.

CarbonWork is now offering for the summer months raw carbon application for quick timely repairs within 5 days or less with the option to re finish the repairs in the late fall and winter months.
We now offer Complete Carbon Frame Restoration Package, Complete Frame Painting Service, or Factory Paint Match and Custom Frame Paint Projects. We are the only Bicycle Carbon Frame Repair and Custom Paint Shop in the industry with a quick completion time guarantee.
We also offer brand new painting technology called, Hydro-Graphic Liquid Carbon Print Services with 1500 film and print patterns for your bike which will transform your frame to nothing less then spectacular within 14 days. It will transform the ordinary into the Extraordinary with this one of the kind new State of the Art Paint Service.
We can apply Professional Stickers and Decals for any Make or Model Bike Manufacturer around the world or produce your custom personalized decals and stickers.
We serve clients across North America and also out of Province with Professional and Quick Repairs because we know you want to ride your bike as soon as possible!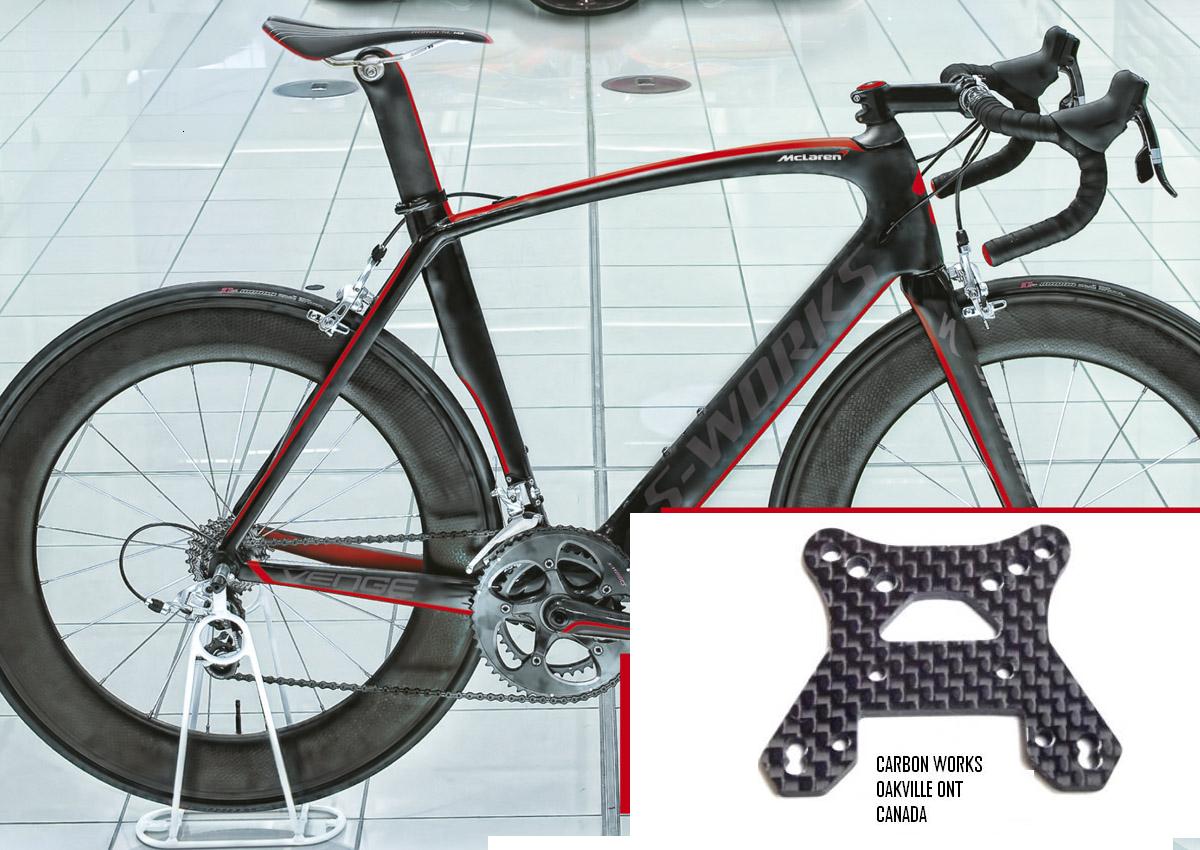 About Us! We are a Local Canadian Company in Oakville, Ontario, Canada
We are reliable professionals with over 30 years of experience in Carbon Fiber Repair on all Carbon Road Bike Frames, Wheel Sets and Accessories. We listen to our customers and work with them to address their needs through innovative solutions.
Customer Repair Process
1st Step: Email Picture of Damaged Area.
2nd Step: We will contact you and provide initial estimate
3rd Step: Send Carbon Component for Final Estimate and repair.
4th Step: We will provide final estimate of cost and date of completion.
5th Step: Repair Carbon Component, add clear coat or re-paint, add decals to provide professional finish.
History
We initially started providing aftermarket carbon component parts in the automotive industry. We are now offering our clients carbon fiber repair on various Carbon Components, Carbon Road Bikes, Motorcycles, Carbon Wheel-Sets and any carbon repair regardless of the application.
CarbonWork is the leading carbon repair specialists in Canada, that specializes in bicycle carbon repairs and custom, unique, paint services.
Email Address: carbonwork@msn.com
Phone number: 905-338-0989